In their quest for operational efficiency Facility Managers are increasingly relying on enterprise resource planning (ERP) systems and contractors themselves to streamline maintenance processes. This dependence has created a precarious practice, allowing contractors to remotely close work orders often without any onsite verification of task completion. This focus on automation over accountability, has led to questionable outcomes re the quality and thoroughness of maintenance work, and a false belief that work orders have been completed.
A Disconnect Between Reports & Reality
Whilst maintenance closure reports indicate maintenance requirements have been met, this is far from the reality on-the-ground. This illusion of perfection lies in the gap between reporting and reality, undermining the credibility of maintenance reporting.
Contractors are often stretched thin on resourcing, and at times inadvertently fall short of fulfilling 100% of their maintenance obligations. As contractors are often allowed to remotely close work orders without verifying on-site completion, they may be tempted to provide false information about completing the maintenance tasks without actually carrying them out. This lack of direct oversight opens the door for deceitful practices that compromise the integrity of maintenance reporting. Facility managers are essentially delegating the responsibility for reporting accuracy to external parties.
The practice of remote work order closures, often via web pages, creates a culture of complacency and increasingly blur the lines between actual service delivery and reported performance. Some providers have even set up automated closure of work orders and payment authorisation, a feature referred to within the industry as "Auto Match / Auto Pay". These practices significantly increase operational and compliance risks, relying on contractors to provide 100%, accurate and correct information, a dangerous precedent to set.
This lack of work order verification means there are often hazards-in-waiting, with potentially grave implications for facility safety and contractor accountability. Management believes maintenance tasks are completed based on system reports, but this is far from the truth. 
The True Cost: Beyond Monetary Value
On the surface level the implications of these procedural gaps are financial losses due to redundant/unnecessary, time consuming work order reconciliation or complete system failures. However, upon further examination the true cost is much greater:
Safety Risk: Lack of verified maintenance compromises facility functionality, resulting in unsafe conditions, risking accidents and potential loss of life.
Reputational & Compliance Risk: Discrepancies in maintenance data can undermine confidence and erode professional credibility. With compromised maintenance records, the risk of contravening compliance standards escalates dramatically.
Strategic Risk: Flawed maintenance data can deprive facility managers of essential performance metrics. Without accurate data, decisions might be based on false premises, endangering long-term strategies.
When maintenance integrity is compromised, facility managers face potential compliance violations but also lose valuable insights into performance metrics, hindering informed decision-making. If this practice and culture persists, it can jeopardise not just their competitive edge but also the very existence of the business itself.
Case Study: High-Stakes Healthcare Environment
A hospital is dependent on regular equipment maintenance to ensure patient safety and care quality. The facility manager, swamped with administrative tasks, relies heavily on an ERP system for maintenance scheduling and reporting. Contractors, grappling with their own resource constraints, mark tasks as complete whilst not on site and without verifying completeness – unfortunately the critical equipment work is partially done and skipped entirely.
The system shows a pristine record of maintenance, but critical machinery remains on the brink of failure. This precarious situation highlights the urgent need for a robust verification system to prevent such discrepancies and ensure the actual fulfilment of reported tasks.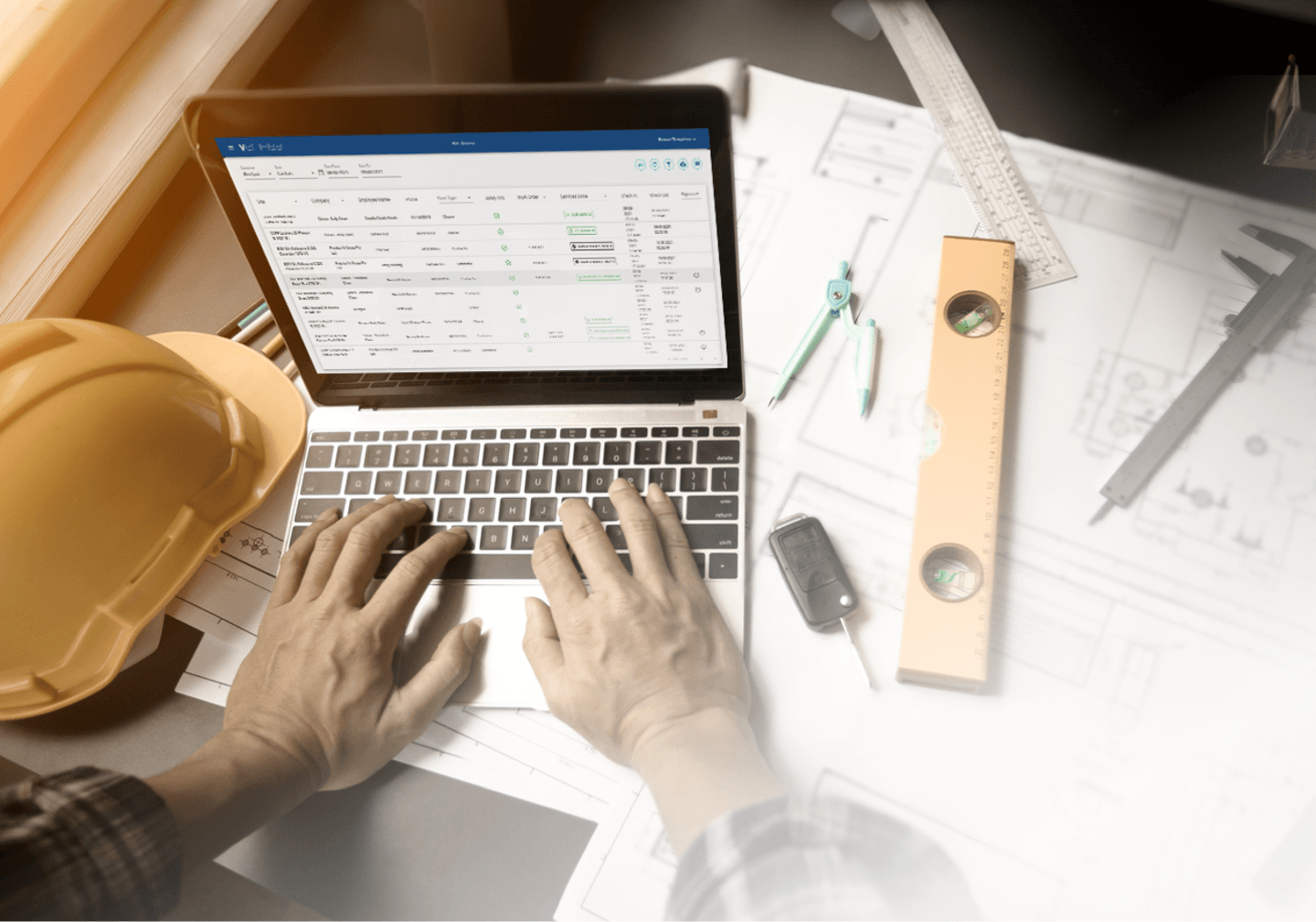 The Verified Platform – A Fundamental, Critical & Necessary Strategic Shift
To address these critical gaps, a fundamental shift in how facility managers oversee maintenance tasks is required to a Proof of Work execution model. Verified provides a comprehensive approach reinstating accountability via the requirement of:
Tangible evidence of task completion;
Use of customised, fit for purpose, mobile technology for accuracy;
Onsite presence for work order closures; and
Only those who have performed the maintenance tasks able to validate their completion.
By leveraging Verified's technology and advanced functionality, reporting reliability is increased and there is a significant reduction in false reporting by contractors. Verified can also be integrated with ERP systems to optimise effectiveness, combining the convenience of ERP with the reliability of onsite verification.
Verified enhances operational efficiency and proactively re-establishes critical connection between reporting and performance delivery ensuring maintenance integrity and safeguarding against facility risk.
Moving Forward & Embracing Change
The future of facility management is not just about keeping up or delivering operational efficiencies, it is about leading with integrity. The onus is on industry leaders and regulatory bodies to champion systems like Verified. By establishing standards that underscore irrefutable maintenance proof, they'll steer the sector toward unprecedented transparency and accountability.
To learn more about how Verified can transform your maintenance reporting practices, contact us at 1300 133 950 or send an email. Embrace the change; the future of facility management is transparent, accountable, and grounded in the authentic verification of service delivery. Join us in making this future a present-day reality.