Verified celebrates 20 years of business growth and transformation this year, reflecting upon the journey from being a startup with an idea to redefine field data capture, to now providing services to some of Australia's leading companies. Over the past two decades we have continuously innovated in the fields of visitor management and contractor solutions utilising SaaS based technology, making us a market leader within the sector. We are proud to say that after 20 years of providing innovative solutions we continue to sell our products to an ever-growing number of companies within Australia and New Zealand.
Leading The Market Through Innovation
Since its founding in 2002, Verified has mastered the link between technology and human interface, and pioneered a new form of building portfolio management, characterisied by knowledge, verification and continuous improvement. We have evolved from the traditional form of paper-based record keeping, to a new data-based approach, optimizing our clients' visibility over their buildings, people and contractors.
Collaborating With Small Businesses & Institutions
Verified's success has been founded on collaboration with small businesses and large organisations to deliver solutions to help clients grow. By working closely with our customer base, Verified's suite of product offerings has expanded over the last two decades in response to our customers' evolving business, and changes to industry and legislative requirements.
Through constant research and development, the Verified platform has provided effective, efficient and unprecedented actionable data to ensure compliant workplaces across Australia and New Zealand. We continue to work across industry, leveraging strategic partnerships to be at the forefront of facility control, visibility and transparency.
Milestones That Made A Difference
Verified's 20th anniversary is a celebration of our accomplishments and our team's commitment to deliver exceptional outcomes. Our key milestones over the past 20 years include:
2004 – Release of Verified's core Contractor Management Solution
2007 – Expansion of Compliance Reporting
2011 – Introduction of Quote Management
2014 – Launch of its QR based SaaS technology
2017 – Visitor Management module launched
2018 – Release of Work Order Integration
2019 – Expansion of product suite to include Risk Management & Accreditation
2021 – Verified reaches 1.5 million records captured annually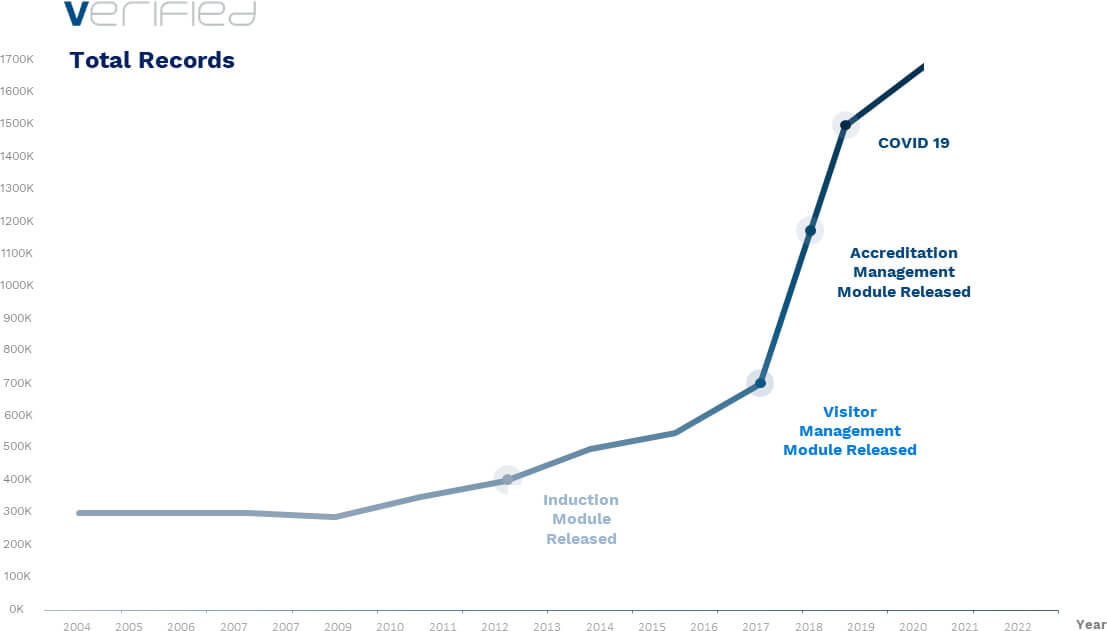 Verified's Vision & Future
Verified's business strategy and vision has remained the same – to deliver solutions that assist companies to gain true visibility over the day to day events of their property portfolio. We remain committed to our clients to build solutions that work everyday by continually applying the latest tech, in the right context. This keeps us ahead of the game and provides our clients with that big business product but small business flexibility.'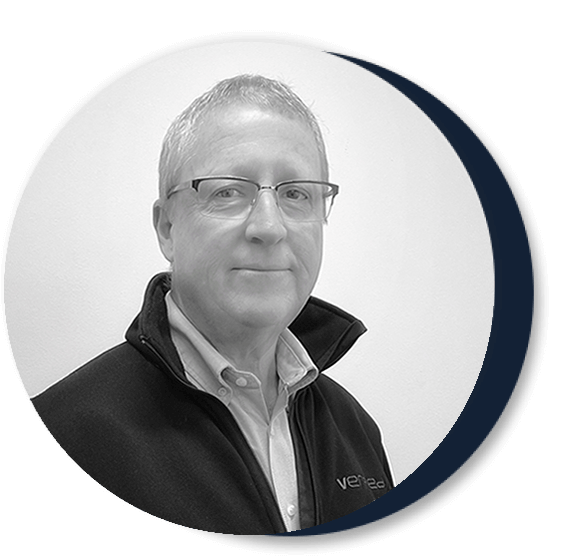 Clients At Our Foundation
Words From Verified's Founder
"I'm incredibly proud of the company that we have become over the past 20 years and grateful for the trust clients have in us. Verified's success has been as a result of the hard work and commitment of many people working tirelessly behind the scenes to serve our client base and their stakeholders. We've worked diligently to consistently expand, diversify and grow our services to meet the ever-changing needs of our clients which we have been fortunate to serve. I look forward to accomplishing even more over the coming period and continuing to deliver outstanding results and service to our clients."
– Glenn Talbot (Founder)