Businesses continue to have ineffective contract visibility on the services being delivered by their 'trusted' contracted partners. This lack of visibility results in businesses overpaying for underperforming contractors. In our day-to-day lives, this situation is most likened to a mechanic charging for a full car service, yet only changing the oil and checking tyre pressure. The mechanic is paid in full, yet the work is far from complete. All industries are experiencing resources limitations as a result of the current climate, this means even less maintenance is being delivered.
Building Maintenance – Overcharged on invoices, shortchanged on services
For building maintenance related contracts, it is critical to manage and oversee service delivery associated with maintenance tasks. Where there is limited visibility on the quality and quantity of this maintenance work, there is ongoing risk of overpaying for services and lost organisational value.
Routine maintenance jobs have a defined scope and involve a schedule of activities (such as critical testing of fire safety systems, testing the automatic doors, etc). Usually, these tasks are conducted to meet regulatory or client requirements. In some cases, invoicing is based upon the contractor delivering the services over an extended period of time and it does not account for work that remains incomplete and carries over into the next time period. Whilst there are numerous reasons why a contractor may not be able to complete a job, businesses are often unnecessarily overpaying for an outcome to be delivered to meet their important compliance requirements.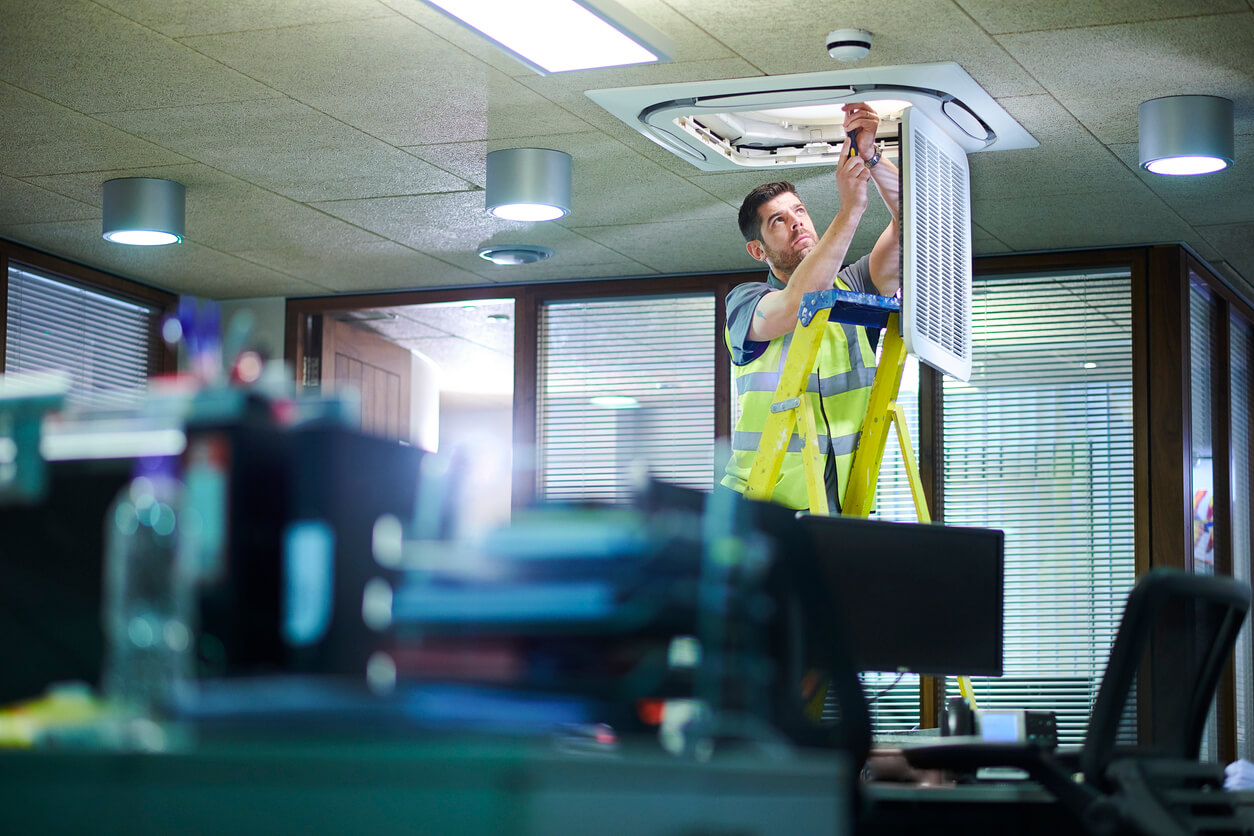 Improving Contractor Outcomes and Visibility
Contractor transparency and visibility over your repairs and maintenance activities ensures business are paying for work that has been completed and, just as importantly, for safety systems that are up to date in relation to their functionality and compliance.
Proprietary Verified data collected over two decades shows that where companies fail to measure contractor activity, they are significantly overpaying for contractor service delivery. We have even uncovered a case where a company was paying 30% more for the services that were delivered and exposing their employees to serious compliance and safety risks!
By creating a link between the work management system and the invoicing system, facility managers and building owners can reduce the risk of overpaying their contractors – without one, you will pay the full invoice every time, irrespective of what is delivered. Verified's QR code-based technology provides the critical connection that objectively validates all completed contractor jobs.
For further information on how you can drive transparency through contractor engagements to ensure your invoicing matches the work done in the field, call 1300 133 950.