Verified's Quote Management module provides clients with a full quotation lifecycle management system
The unique module provides a single source of truth, via a centralised, wholistic and integrated approach to quote management. Using one platform, all contractors can provide streamlined and consistent quotes, making it easier to evaluate the received quotes and ensures facility management teams have visibility over each stage of the procurement process.
Facility managers are often busy with the daily tasks of managing multiple contracts and work orders. When a new repair or defect arises, they are required to get quotes and compare them to the agreed contracted rates. This process is often time-consuming and confusing for several reasons, such as contractors using different quotation templates without validation of contract pricing or disclosing any price markups. 
In many cases, facility managers have the authority to approve quotes without further consultation or obtaining comparative quotes. However, this lack of process can lead to quotes being approved without being validated against contracted prices, or with significant markups on subcontracted services. Current quotation processes often lead to overpayment and excessive prices.
Effortless End-to-End Quote Management
Verified's platform provides facility managers with advanced tools, data insights, and analytics. With 24/7 access to accurate data, using Verified's platform can increase efficiency, save money, and improve overall business outcomes. 
Our platform is being used by some of Australia's leading companies to manage their sites and facilities. Verified's Quote Management module handles everything from getting quotes to tracking work order completion. This secure, technologically advanced platform gives facility managers peace of mind throughout the procurement and quote process, including managing requests for quotes from new contractors, tracking in-field work requested by existing contractors, and validating quotes against contracted prices.

Market Leading Product Features
Verified's innovative platform features include:
Instant Pricing Validation – Transparency: quotes are instantly validated against the pre-defined contract specifications and agreed pricing. Furthermore, contractors must provide evidence for their pricing including sub-contracting arrangements. This ensures that pricing is compliant with the agreed contracts (for time materials and markup). Where pricing is misaligned with the contract, the Facility Manager will immediately see flags identifying and highlighting the discrepancies.
Process Automation – Efficiency: immediate delivery of received quotes in a uniform format to facilitate fast approvals and to reduce manual intervention. Facility Managers can also request quote revisions, reject comparative quotes, and manage quote versions; and
Data Reporting & Audit Compliance – Accuracy: Verified's audit log capability provides stakeholders with assurances and proof of effective corporate governance. The audit log tracks user activity, compliance, and actions undertaken for each quote. The platform provides superior data integrity, effective vendor management, predefined quote templates and reporting including, time on site v. time quoted, and onsite response time KPIs.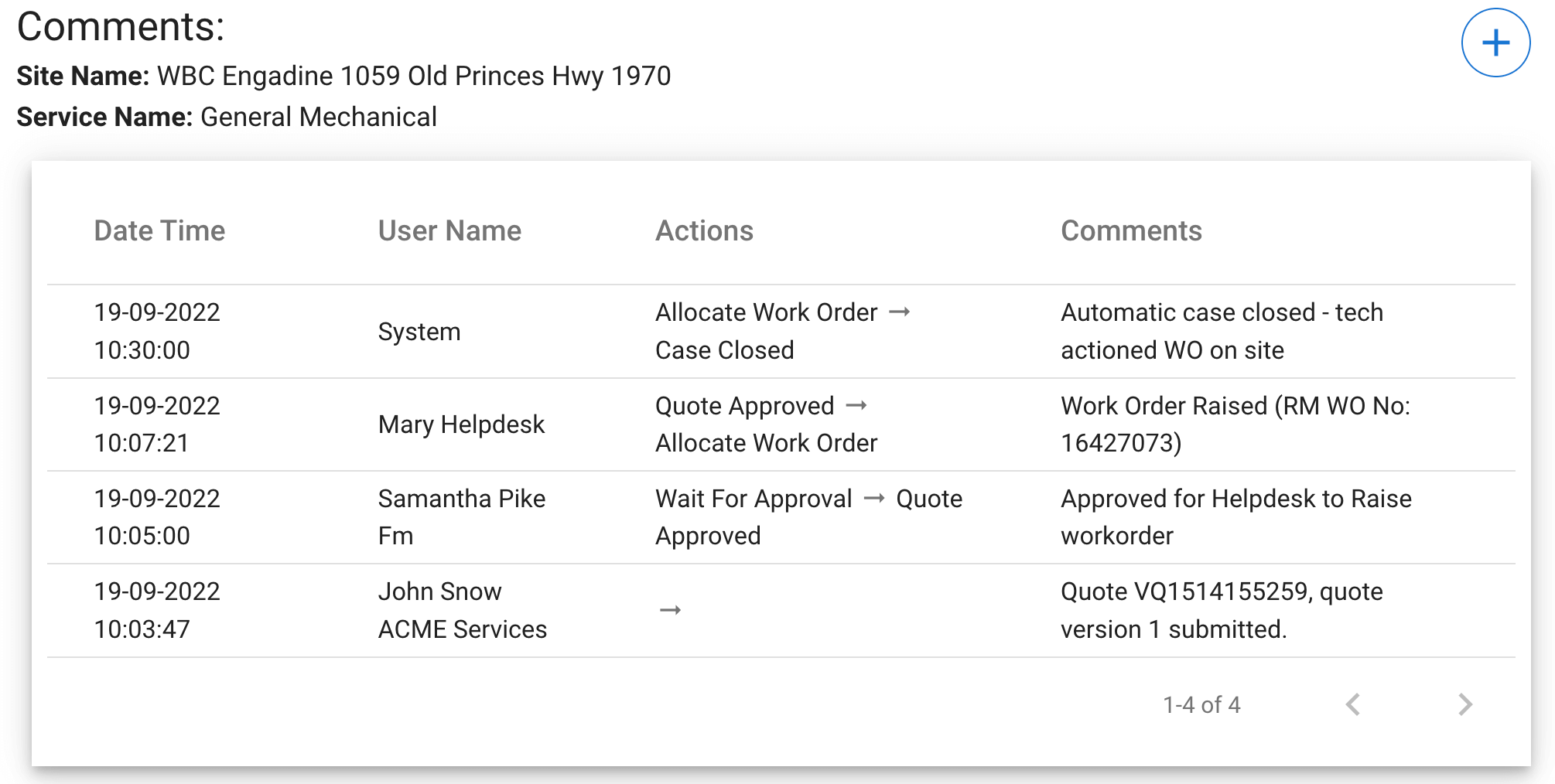 Your Verified Benefits
As a Verified client you have a superior and centralised approach to quote management. The module includes features such as: 
Systemized quote generation and tracking for increased efficiency 
Quick and easy validation of quotes 
Full lifecycle tracking from creation to approval 
Easy forwarding of quotes to stakeholders 
Robust and accurate audit logs and history 
High configurability and customization options for contractors 
24/7 availability of quotes for review and approval 
Management reporting and dashboards for strategic decision-making 
With our platform, you can expect a transparent and validated quoting process that maintains integrity and offers enhanced flexibility for all parties involved. To learn more, schedule a demo and see how you can improve your quote management processes. Contact us at 1300 133 950 or send us an email to learn more.